GRAHAM CAHILL'S GU PATROL
Graham's GU has been a regular vehicle here at Adventure 4×4.
From fitting multiple accessories, to servicing, rebuilding and putting back together, this GU has become apart of the family. Our favorite addition to this vehicle is the James Baroud Discovery in which we fitted to Graham's pre-existing roof rack.
The roof rack we modified and re powder coated to suit the new addition, as well as being the first in WA to fix a hard mounted solar panel to the outer shell of the roof top tent. We have been awfully proud of being apart of the build with this GU.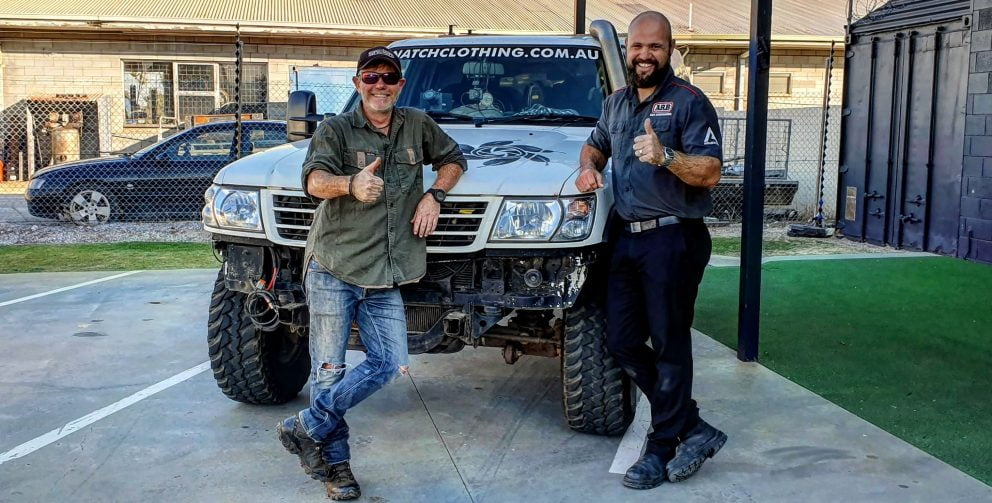 Recently, the GU went in for a full body respray and rust removal.
This required the big girl to be stripped and ready to be handed over the RUSTWORX in Myaree to complete the job. The bull bar, side rails and steps, spot lights and light bars, all UHF and mobile antenna's were all removed from the vehicle. Whilst the bar work was off, we re powder coated the bar work just so it matched the new paint job the GU received.
And we're certainly glad we did..
At this point, the GU is looking FRESH!
Once Graham returns, we will be sure to get an updated photo of the GU's fresh look! We doubt it will last as clean as above for too long.
Enjoy Graham!