NIC's  VW AMAROK 
The Build progress

The Start
An Ultimate 580 Volkswagen Amarok V6… cant wait to get our hands on this one.
Big plans in store.
Up on the hoist she goes.
First off, ARB Bull Bar fitment.
ARB Summit BULL BAR, Bush Ranger 10,000 lb winch and XRS370 GME radio fitted.
Waiting for the next days work.
Stock Front suspension going out
And OME Upgraded suspension going in.
Rear 2″ leaf and shock to match – 400kg constant load to suit customers needs.
Bush Ranger LED Light Bar 43.5″ +  Rhino Back Bone 1528 x 1236 Roof Rack.
Rear canopy in the process of being custom made at Stainless, Alloy Manufacturing Custom Motor Bodies.
Rear canopy mounted up to check alignment and to see the build progress first hand.
After fitment of the Enerdrive electrical system with full 2000w, 240v and solar the build was fitted with all storage solutions.
Then completed with paint for the whole canopy.
To finish a 30 second wing awning and James Baroud Evasion were mounted up to complete the build process.
See Below.
Photo Gallery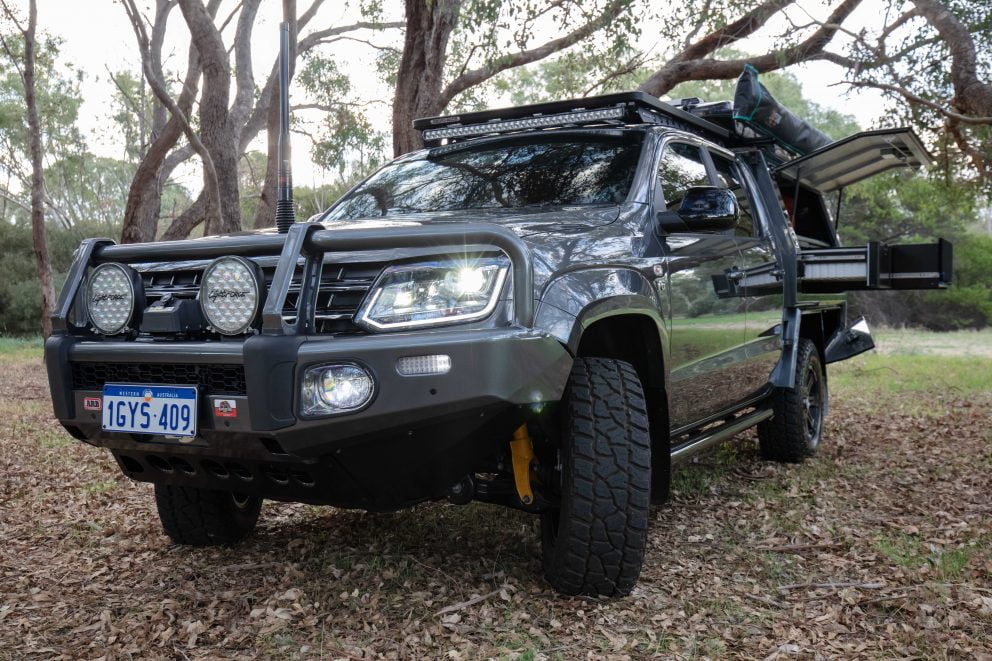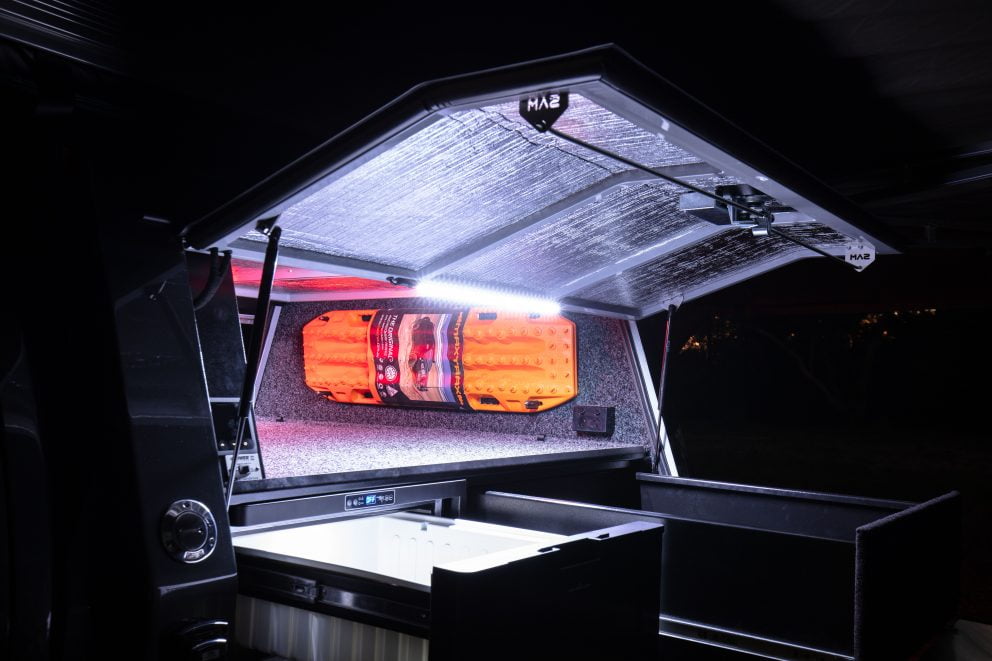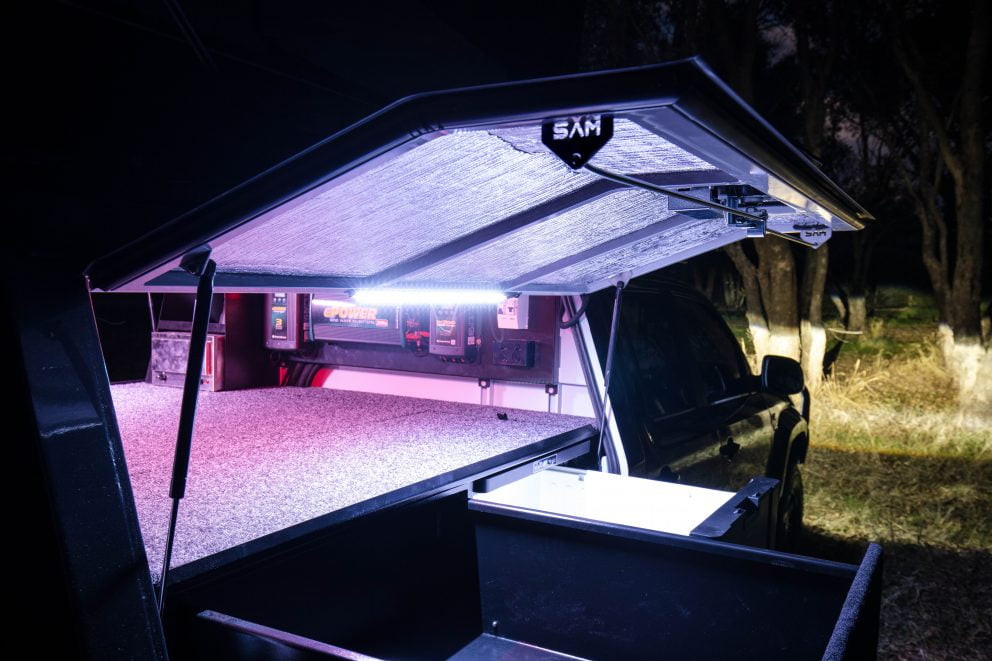 Complete